What we're looking for, in general: Your true stories about Kansas told in an engaging way. Pull us in, make us feel something. Make us laugh or make us cry. Be creative. Use dialog. Careful word choice and fresh imagery is valued. Write your stories in any of the persons (first, second, third).
Eligible writers: We are looking for true stories about Kansas written by Kansans, therefore you must be a Kansas resident or have lived in Kansas at some point in your life.
Theme for Issue #3 (November 1 - December 31 Submission Period):
Bicycle Stories
Remember that our themes are simply prompts for your essays. Where will the word "bicycle" take you? We don't know! We are looking forward to you showing us. Never been on a bicycle? Tell us about that. Haven't ridden a bicycle in years? Share a memory. Ever met anyone amazing who was riding a bike? Tell us about them. Bike daily? Occasionally Competitively? Only on Saturdays when it is raining? We want to read your story!

Remember, It must be a true story that happened, all or partially, in Kansas. Can your story leave the boundaries of Kansas? Sure! But show us that Kansas connection!
Word count: Let's say 100 - 3,000 words, give or take. How many words does it take for you to tell your story?
Our preference is original, never-before-published pieces.
We will consider pieces that have been published electronically or in limited-audience, small publication format (such as newsletters) if the author retains the right to publish. No simultaneous submissions, please.
Have fun: When a writer enjoys the process, that positive energy comes through to the reader.
Publishing rights: We are asking for First North American Serial Rights.
Payment: Payment is $10 per story and one contributor copy of the journal.
How to submit: File types accepted: .doc, .docx, .rtf
Please submit entries in 12 point Times New Roman with double-spaced lines.
Submit via Submittable - Meadowlark Press Submission Manager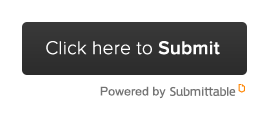 Limit: you may enter up to two (2) stories per submission period.
Questions? Contact us at info@meadowlark-books.com.
*Definition of CNF from creativenonfiction.org.