What we're looking for, in general: Your true stories about Kansas told in an engaging way. Pull us in, make us feel something. Make us laugh or make us cry. Be creative. Use dialog. Careful word choice and fresh imagery is valued. Write your stories in any of the persons (first, second, third).
Eligible writers: We are looking for true stories about Kansas written by Kansans, therefore you must be a Kansas resident or have lived in Kansas at some point in your life.
Theme for Issue #7 (November 1 - December 31, 2023 Submission Period):
Intersections
105 Meadowlark Reader publishes true Kansas stories written by Kansans (and former Kansans), preferably set in Kansas.
Intersections. It doesn't have to mean a literal roadway intersection.
But, of course, it can be that.
OR . . .
Maybe it's the intersection of when you met your first college roommate
and that person, for good or ill, changed the trajectory of your life.
Maybe it was when you brought a middle-aged dog home from the pound
and that connection opened your heart in a way you hadn't previously experienced.
Maybe it's the time you visited Chicago and you first tasted authentic
Indian food and since then the pursuit of fine Indian food has become
your passion.
Writing is not necessarily about telling the "big stories" in our lives,
it's also about sharing everyday moments and how those snapshots
of life change us, shape us, enlighten us, expand us into a person
with a richer understanding of this world, with deeper connections to
the people around us.
If you're writing about a person, what are the poignant moments you
had with that person? How did/do you feel around them? How have
they affected you?
Same thing with an event or a place - what emotions rise up?
Where do you feel that emotion in your body? Is the feeling within your body light? Heavy? Sorrowful? Hopeful?
Before you begin your piece, write down a few words or a sentence about
what you want the reader to feel after they've read your piece.
What information and what emotions do you want your reader to walk away with?
Every story/essay can be pursued from various angles.
Make a list of the different perspectives/angles from which
you could write your piece. Write an opening paragraph for each option.
Which perspective has the best chance for a fully developed
story? Which perspective has the most pull for you?
Word count: Let's say 100 - 3,000 words, give or take. How many words does it take for you to tell your story?
Our preference is original, never-before-published pieces.
We will consider pieces that have been published electronically or in limited-audience, small publication format (such as newsletters) if the author retains the right to publish. No simultaneous submissions, please.
105 Meadowlark Reader does not accept AI-generated stories.
Have fun: When a writer enjoys the process, that positive energy comes through to the reader.
Publishing rights: We are asking for First North American Serial Rights.
Payment: Payment is currently $10 per story and one contributor copy of the journal.
How to submit: File types accepted: .doc, .docx, .rtf
Manuscript Preparation:
Use standard formatting for your entry. This means:
Include your author bio at the end of your entry. Your name as printed in this bio is how we will refer to you in the rest of the journal. (Exception: Feel free to use titles and degree designations in the bio, but those titles will not be included in the byline, per Meadowlark style.)
Your bio should include:
125 words or less

Written in 3rd person

A mention of your connection to Kansas (such as where you grew up, your favorite spot in the state, a favorite fact about Kansas).

Your current city, state of residence

Feel free to mention any publishing credits as space allows
Photos:
As a 2nd attachment to this submission, include a high-resolution author photo in JPG format with your entry. Do not embed this photo in your manuscript. Bonus points if your author photo includes a Kansas setting.

IF you have photos that go along with your essay that you would like to include for consideration, embed those photos in a second document with descriptions.
Submit via Submittable - Meadowlark Press Submission Manager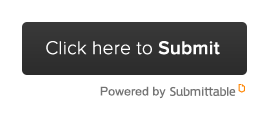 Limit: you may enter up to two (2) stories per submission period.
Questions? Contact us at info@meadowlark-books.com.
*Definition of CNF from creativenonfiction.org.