What we're looking for, in general: Your true stories about Kansas told in an engaging way. Pull us in, make us feel something. Make us laugh or make us cry. Be creative. Use dialog. Careful word choice and fresh imagery is valued. Write your stories in any of the persons (first, second, third).
Eligible writers: We are looking for true stories about Kansas written by Kansans, therefore you must be a Kansas resident or have lived in Kansas at some point in your life.
Theme for Issue #2 (May 1 - June 30 Submission Period):
Kansas Travel Stories
Tell us about your road trips across this great state of ours. What did you see? What did you learn on the way there? Which Kansas attractions are your favorites? Where do you take the out-of-state visitors? Perhaps there was a vacation gone wrong?

Remember, It must be a true story that happened, all or partially, in Kansas.
Word count: Let's say 100 - 3,000 words, give or take. How many words does it take for you to tell your story?
Our preference is original, never before published pieces.
We will consider pieces that have been published electronically or in limited-audience, small publication format (such as newsletters) if the author retains the right to publish.
No simultaneous submissions, please.
Have fun: When a writer enjoys the process, that positive energy comes through to the reader.
Publishing rights: We are asking for First North American Serial Rights.
Payment: Payment is $10 per story and one contributor copy of the journal.
How to submit: File types accepted: .doc, .docx, .rtf
Submit via Submittable - Meadowlark Press Submission Manager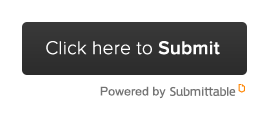 Submission period #2: May 1 - June 30, 2021.
Limit: you may enter up to two (2) stories per submission period.
Questions? Contact us at info@meadowlark-books.com.
*Definition of CNF from creativenonfiction.org.